You Ready to Demand Results? Let's Do This.
So you want to set and hit your goals? Perfect, so do we.
But what are your goals? More subscribers? More visitors? More 'likes'? More leads? Let's be real. What you want (and need) are customers. Any and all of this (and more) is possible when you partner with someone who can share in your vision. And we're looking for marketing partners who want to grow.
With the right inbound recipe and a bit of focused effort, your website and marketing plans will finally start doing for you what you've always wanted it to do: make money.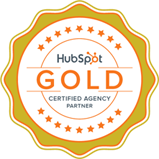 Leighton is really viewed as an expanded part of our marketing team. Their experience has allowed them to adapt as we've grown and added new solutions. They challenge us to keep trying new things and they will not let us become complacent.
Barry Opatz, Vice President of Marketing at Marco